BE elegant. BE strong. BE unique. BE Vestella.
BE is a clutch with a strong identity, classic in form and bold in detail, made from natural eco-sustainable Cactus-based material.
Precious and CHIC with the rhinestone crystal bracelet or romantic in the BOHO-CHIC macramé version, BE is the result of excellent craftsmanship that makes it a bag with high decorative value.
It comes in two shades, black and beige, which enhance its refined elegance and give the wearer a casual charm.
CHIC version
Artistic crystal rhinestone craft bracelet with brass base, gold free and hypoallergenic.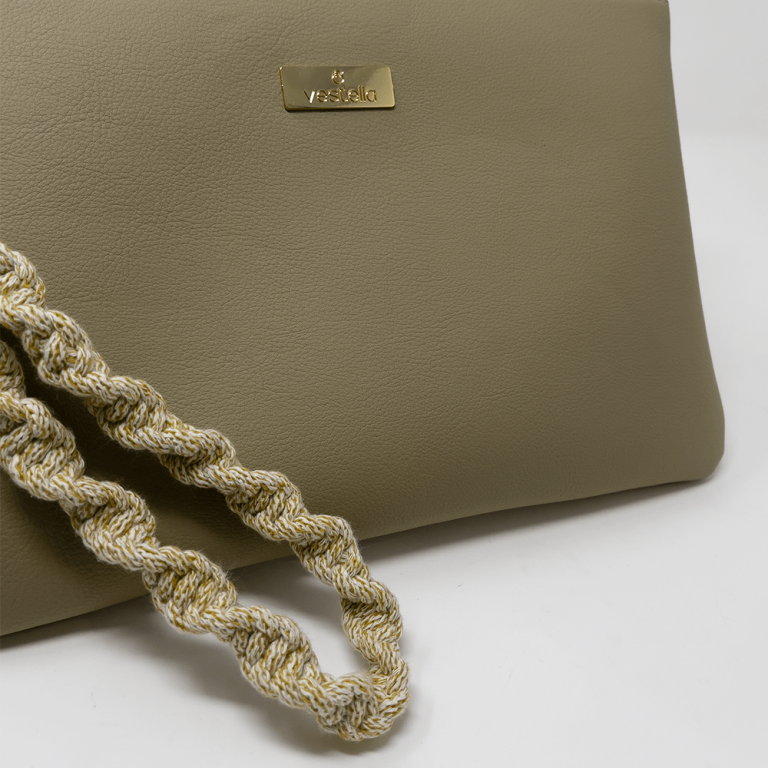 BOHO-CHIC version
Handmade macramé bracelet made of 100% recycled cotton, Oeko- Tex Standard 100 certified.
It is emphasized that since these are handcrafted products, any imperceptible discrepancies in the product will not be considered production defects, but a guarantee of the authenticity and uniqueness of the product itself.
Do not machine wash.
Do not bleach.
Do not put in dryer.
Do not iron.
Do not dry clean.
Remove individual stains using a soft clear cloth soaked in warm water and mild soap.
Do not use chemicals or solvents.
Store the product in its fabric case.
Store in a dry place, away from heat, direct sunlight and moisture.